The HVAC/ Perimeter Casing systems from Jtech Services are designed to serve a variety of applications.
Within the office environment, as well as cladding any heating element in a decorative casing there is also capacity to house telephone,data and power cabling, and because we are involved with both design and manufacture we can also incorporate other elements should the design demand it.
Utilising the various profile shapes that are available in our Pre-Formed Plywood range there are a number of sill options available for designers and clients to choose from.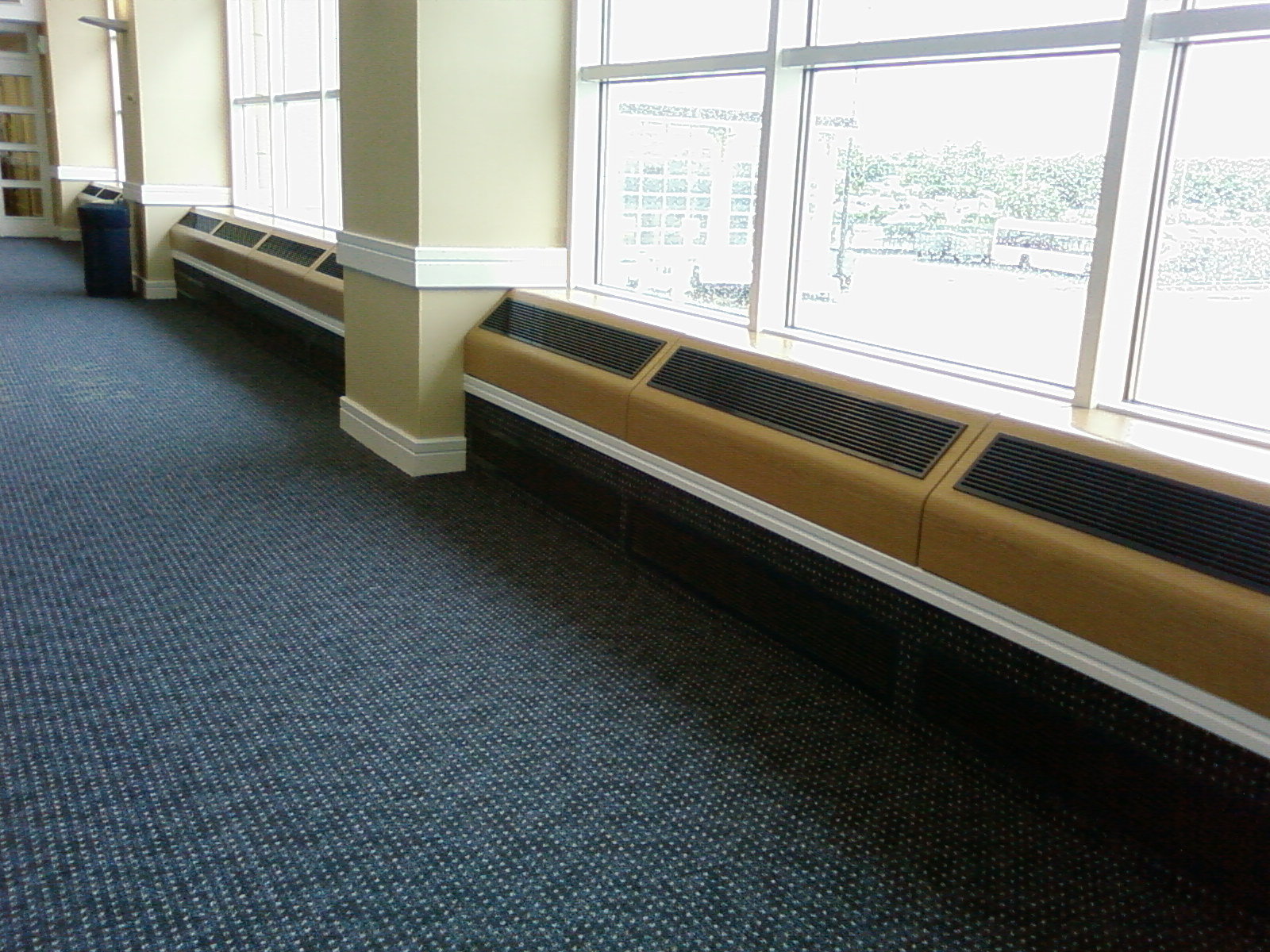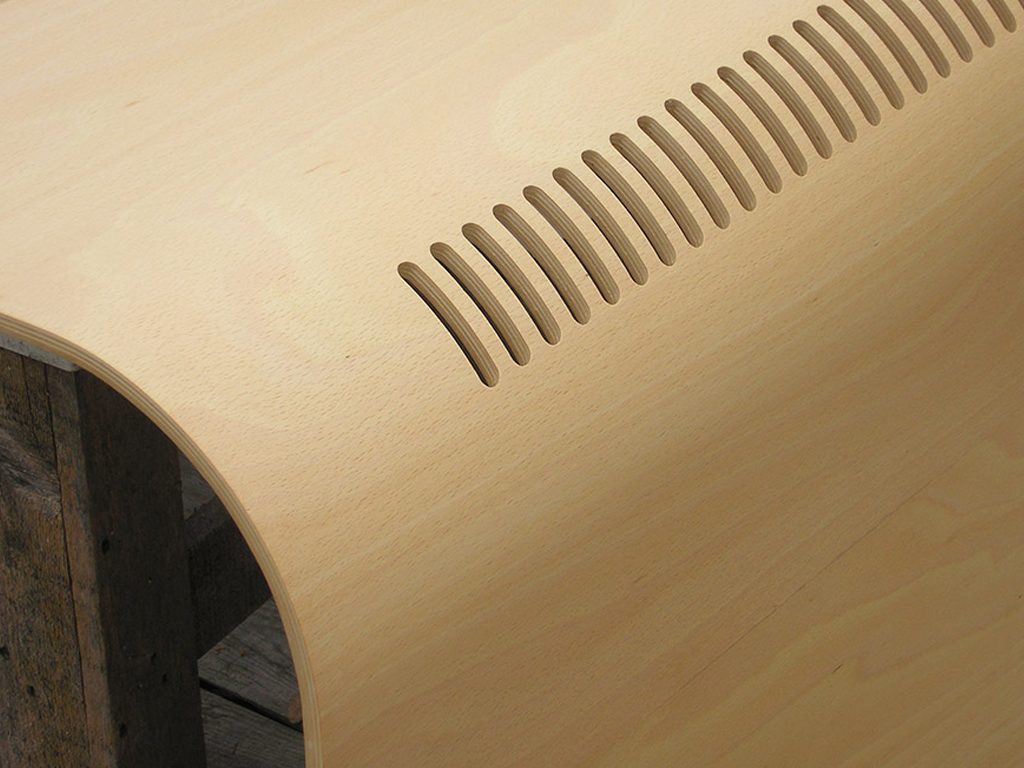 Finishes that are available include real wood veneers that can be lacquered or polished,  HLP laminates or for a cost effective option there are paint grade timber veneers which some find easy to maintain over the years of service as well as clients changing corporate colours.
The HVAC/Perimeter Casings are also available in various metals materials including steel, aluminium and stainless steel,with finishes available in a variety of powder coating options.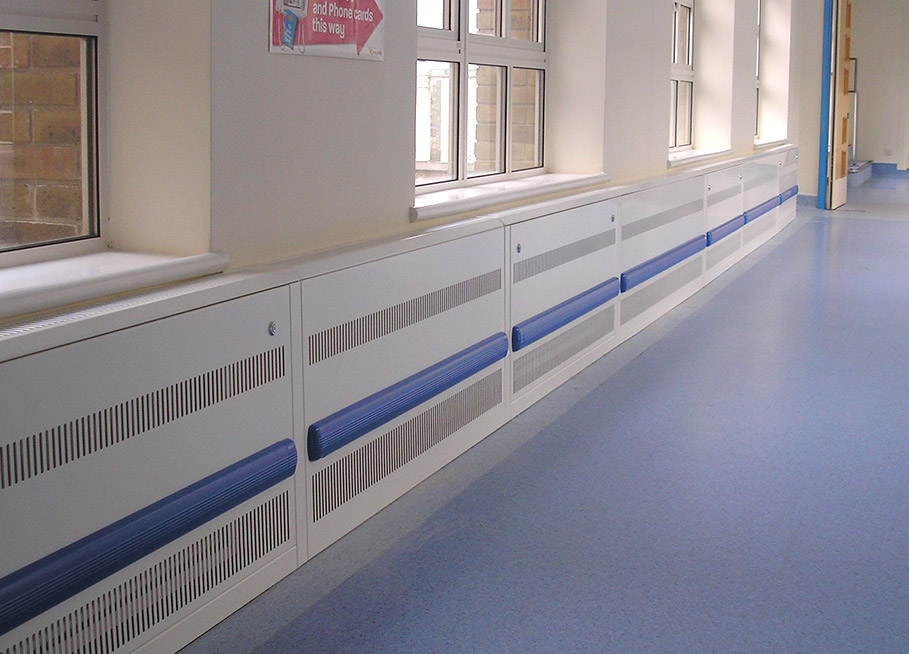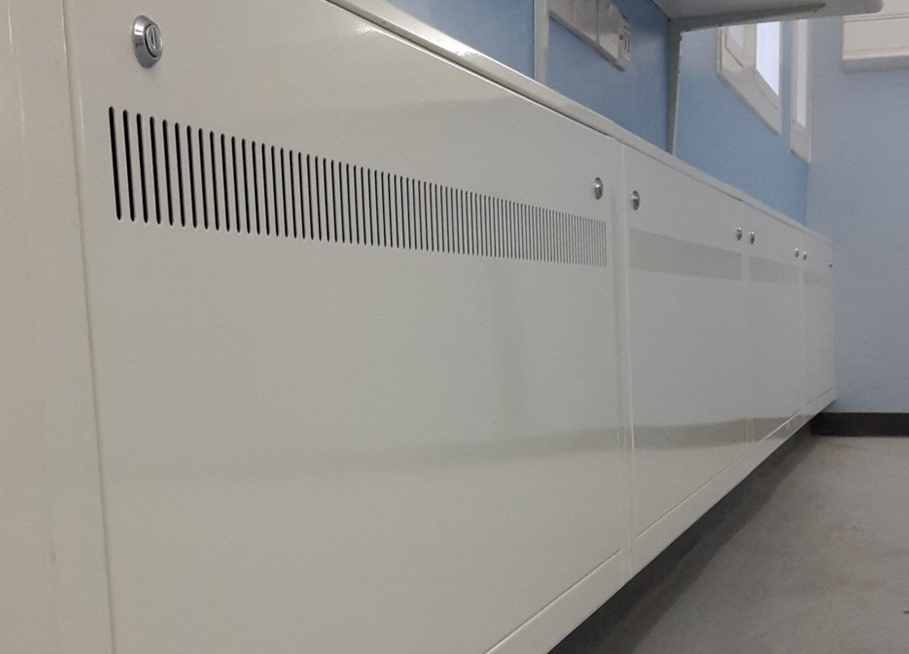 Why use a metal HVAC system? As well as being robust some environments require a low surface temperature to protect vulnerable people from hot surfaces whilst at the same time allowing as much heat to be emitted from the system as possible.  The answer to these competing requirements is to utilise the design and technology from our well known LST Radiator Guards that are used extensively within the care and education system.
As with all our product ranges Jtech Services provides a complete package of support services including installation, interior cleaning and maintenance.